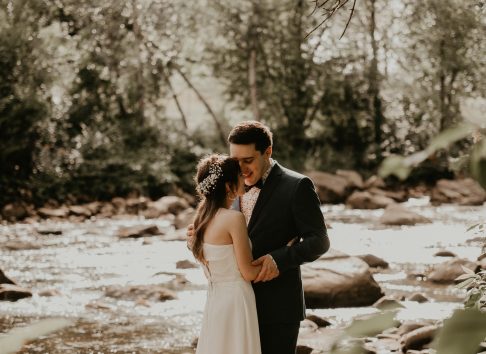 Crédit Yanique Fillion
A WEDDING AT THE HÔTEL-MUSÉE PREMIÈRES NATIONS, WHERE ENCOUNTERS OF THE OTHERS MAKE ALL THE SENSE.
Enjoy the atmosphere of the fireplace, share a gourmet meal with your loved one, enjoy the moment, this is what could look like the most beautiful day of your life.
Combining modernity and tradition, the Hôtel-Musée Premières Nations offers a unique and inspiring decor in harmony with nature. Your guests will be welcomed in a place of culture and authenticity in the purest Huron-Wendat traditions.
Whether for a ceremony, a cocktail, for your photos or the reception, several areas are available either inside and outside:
Museum Terrace

Restaurant Terrace

The Palisades of the Longhouse

Huron-Wendat Museum

Wendake Room
Marie-Josée Laflamme
(418) 847-0624, ext 2009
mjlaflamme@hmpn.ca