To register as a member of the Museum and benefit from multiple benefits, click here: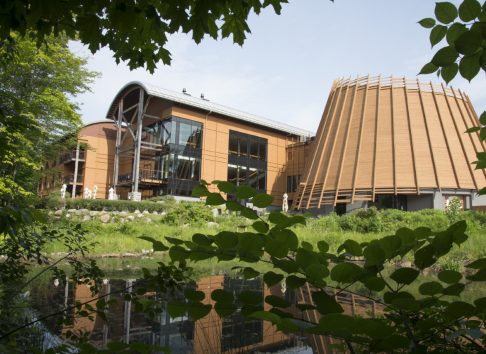 MEMBER'S CARD
Being a member of ONYWATENRO' (we are friends) means you get to relive a millennia of history!      
Through the authentic content of its various activities, the Huron-Wendat Museum is an excellent disseminator of knowledge about the First Nations. It allows visitors to live an experience that respects cultural differences.
By becoming an ONYWATENRO' (we are friends) member, you will enjoy many benefits including free admission to the museum and its tours (audio guides, guided tours, and discovery tours), discounts on our activities and with various partners, as well as other unique privileges!
MEMBERSHIP CATEGORIES:
Rates
ADULT
45 $ + tx
SENIOR
39 $ + tx
STUDENT
35 $+ tx
FAMILY
(2 adults / 2 children)
80 $ + tx
EMPLOYEE*
Free*
CORPORATE
(membership for 10 employees and other benefits **)
300 $ + tx
BENEFITS AT THE HURON-WENDAT MUSEUM:
Free access to the HWM year round (except for workshops)
Premiere invitation to openings
10% discount at the Awen' gift shop
20% discount on our artisanal workshops
25% discount on regular admission fees for your guests (max. 5 guests)
ADVANTAGES WITH OUR PARTNERS:
*Employees receive additional benefits from the Employee Charter
** Corporate members' benefits include an additional 15% discount on Museum rentals for their events.