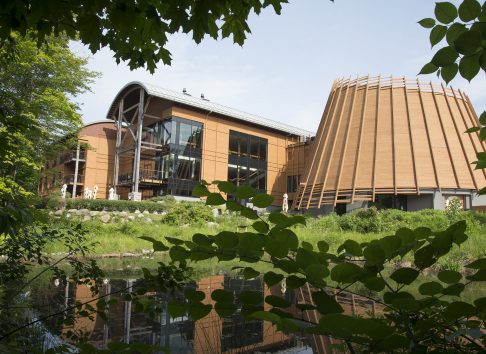 An inclusive concept
Located in the heart of Wendake on the banks of the Akiawenrahk River – also known as the St. Charles River – the Huron-Wendat Museum showcases the history and culture of the Huron-Wendat Nation.
The Huron-Wendat Museum is part of the Hôtel-Musée Premières Nations which includes the La Traite Restaurant. Its creation is the result of meetings and collaborations between the Huron-Wendat community, its artisans and the LEMAYMICHAUD architectural firm. This unifying project embodies tradition and modernity. The hotel has the elliptical shape of a longhouse. The museum portion evokes a tepee and a smoking room, its structure resembling that of a truncated palisade, a symbol of welcome, preservation, peace, and openness.
The museum opened its doors in March 2008 and, as early as 2009, it received an award of excellence from the Société des musées québécois.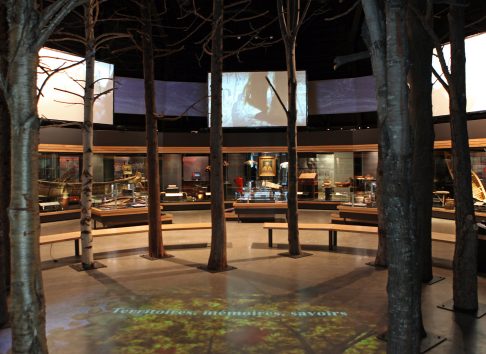 François Vincent Kiowarini room
Permanent exhibition – Territories, memories, knowledge
The mission of the Huron-Wendat Museum, a national institution, is to preserve and promote the heritage of the Huron-Wendat Nation. You will have a wonderful time while discovering the history, culture and the arts of the Huron-Wendat as well as their relationship with other First Nations. 
Today, the Huron-Wendat continue their role as leaders and Guardians of the Sacred Fire. Their national territory is called Nionwentsïo. Strengthened by their ancestral treaty rights, the Huron-Wendat are more than ever steeped in their culture, customs, and traditions. More than half of the Nation still lives in Wendake.
The history of a culture that is still alive and objects imbued with a very tangible memory: that is what visitors are invited to discover in the Huron-Wendat Museum's permanent exhibition. This interactive exhibition showcases a unique collection of rare objects that immerses you in the heart of Huron-Wendat culture and explores the themes of territory, memory, and knowledge.
The journey through history begins with a mural retelling the creation of the world. Behind the forest that welcomes visitors, the history of the Nation is told with display cases arranged in a large circle. These display cases present and explain the meaning of the objects they protect, guiding us on the path of knowledge. The multimedia environment above the large circle plunges the visitor into a poetic vision of the natural universe that nourishes and stimulates the imagination. The objects come to life.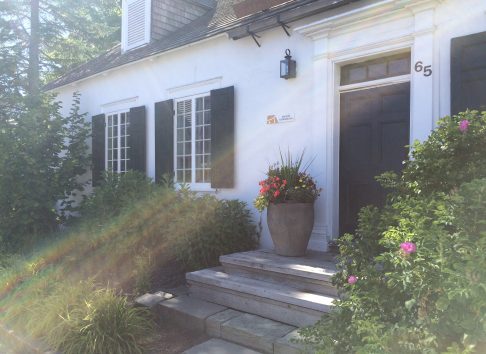 Tsawenhohi House
Nicolas Vincent Tsawenhohi is one of the great diplomats of the Huron-Wendat Nation who knew the territory intimately (Nionwentsïo). Appointed War Chief in 1803, then Grand Chief in 1811, he was dedicated, alongside the great men of his Nation, to the good of his community and its territory.
It is in the house he lived in that we invite you to meet Nicolas Vincent Tsawenhohi and to take a look at the landscapes of his time.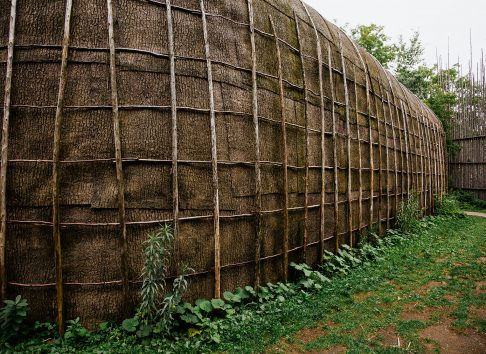 Ekionkiestha' National Longhouse
The Huron-Wendat Ekionkiestha' National Longhouse is located a stone's throw from the Huron-Wendat Museum. Inside, First Nations myths and legends are told around one of the three fires.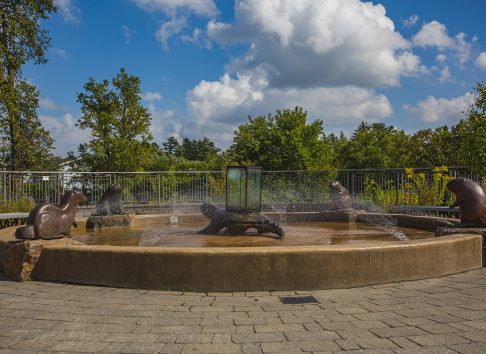 Nation Place Onywahtehretsih
Dans cette salle située en rez-de-jardin, le musée présente un calendrier dynamique d'expositions d'ici et d'ailleurs. Parfois artistiques, ethnologiques ou historiques, ces expositions permettent au visiteur d'approfondir ses connaissances sur un aspect particulier de la culture huronne-wendat, de découvrir d'autres cultures des Premières Nations ou d'apprécier le génie et la créativité des artistes autochtones d'hier et d'aujourd'hui.
Pour des informations sur les expositions en cours et à venir, visitez notre section Expositions.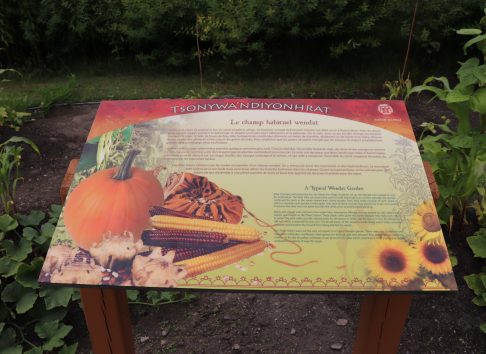 Gardens and pathway
The Huron-Wendat Museum offers a thematic and horticultural garden as well as a trail with interpretation panels that create an enchanting landscape in any season.
We look forward to seeing you there!
Située aux abords de la rivière Saint-Charles, près de la place de la Nation, cette fresque présente, sur des peaux d'animaux peintes en trompe-l'oeil, les grands traits de l'histoire de la Nation huronne-wendat. Elles symbolisent l'union et la survie, dans leurs univers respectifs, des femmes et des hommes à travers leurs activités et leurs rapports tant familiaux, sociaux, commerciaux et quotidiens que traditionnels.
Le producteur du projet, Tourisme Wendake et ses  principaux partenaires, la Commission de la capitale nationale du Québec et Capitale culturelle du Canada, ont fait appel à Murale Création pour concevoir et réaliser l'œuvre. Deux artistes huronnes-wendat, Manon Sioui et Francine Picard, ont reçu, pour l'occasion, une formation en peinture murale monumentale à Lyon, en France, et ont été associées à la mise en peinture de l'œuvre.
Pour garantir l'authenticité historique de cette murale de grandes dimensions, les partenaires ont eu recours à la collaboration de nombreux experts (historien, ethnologue, archiviste, muséologue). Ces spécialistes ont contribué, en concertation, à faire transposer le plus fidèlement possible, le passage du peuple wendat de l'histoire traditionnelle à la réalité contemporaine.