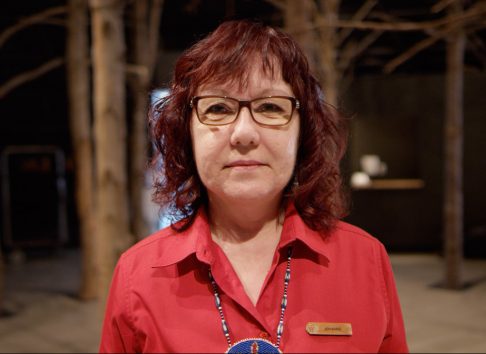 "Territories, Memories, Knowledge"
A guide will take you on a tour of the permanent exhibition "Territories, Memories, Knowledge" to tell you about the history of the Huron-Wendat Nation, from its origins to the present day. You will then visit the Yändia'wich room, a space reserved for temporary exhibitions. Finally, you will have the chance to go inside the Ekionkiestha' national longhouse. The visit lasts 1 hour and 15 minutes.
For visitors who prefer to visit on their own, an audio guide is available in six languages at the museum ticket office.