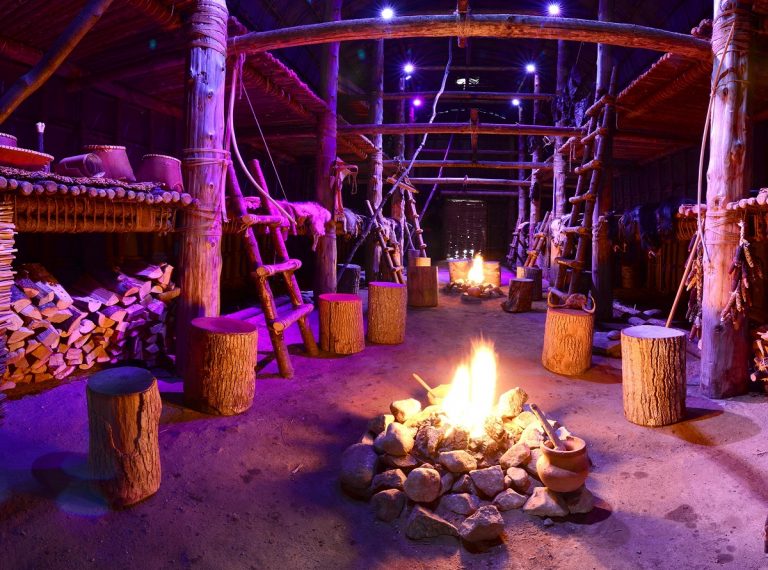 This package is unavailable indefinitely.
Are you staying in Quebec and want to learn more about the Indigenous nations in this territory? Nothing could be easier with our Shuttle Packages. These packages are designed to suit a wide range of interests and budgets while keeping one thing in common: an authentic experience discovering Huron-Wendat history, knowledge, and culture!

June 21 to October 9, 2022
Atiti (talk) Shuttle Package
Shuttle bus (from 12 Ste-Anne Street, Old Quebec)
Guided tour of the Huron-Wendat Museum1 (+/- 4:30pm)
First Nation Beer or rhubarb water2 (+/- 5:30pm)
Departure from Quebec City: 3:30 pm
Departure from Wendake: 6:15pm
Arrival in Quebec City: 7:00pm
1 Guided tour including a museum tour, temporary and permanent exhibition and short tour of the Ekionkestha' longhouse
2 Tasting at La Traite Restaurant
Price
13+ : $39
6-12 years: $20
0-5 years: free
Limited amount available
Available now !
BUY TICKET: 
Tourist information booth
12, Ste-Anne St.
Old-Québec (Quebec)